GENEVESTIGATOR® is a discovery tool combining deeply curated transcriptomic data, an advanced data mining engine, and user-friendly but powerful visualizations.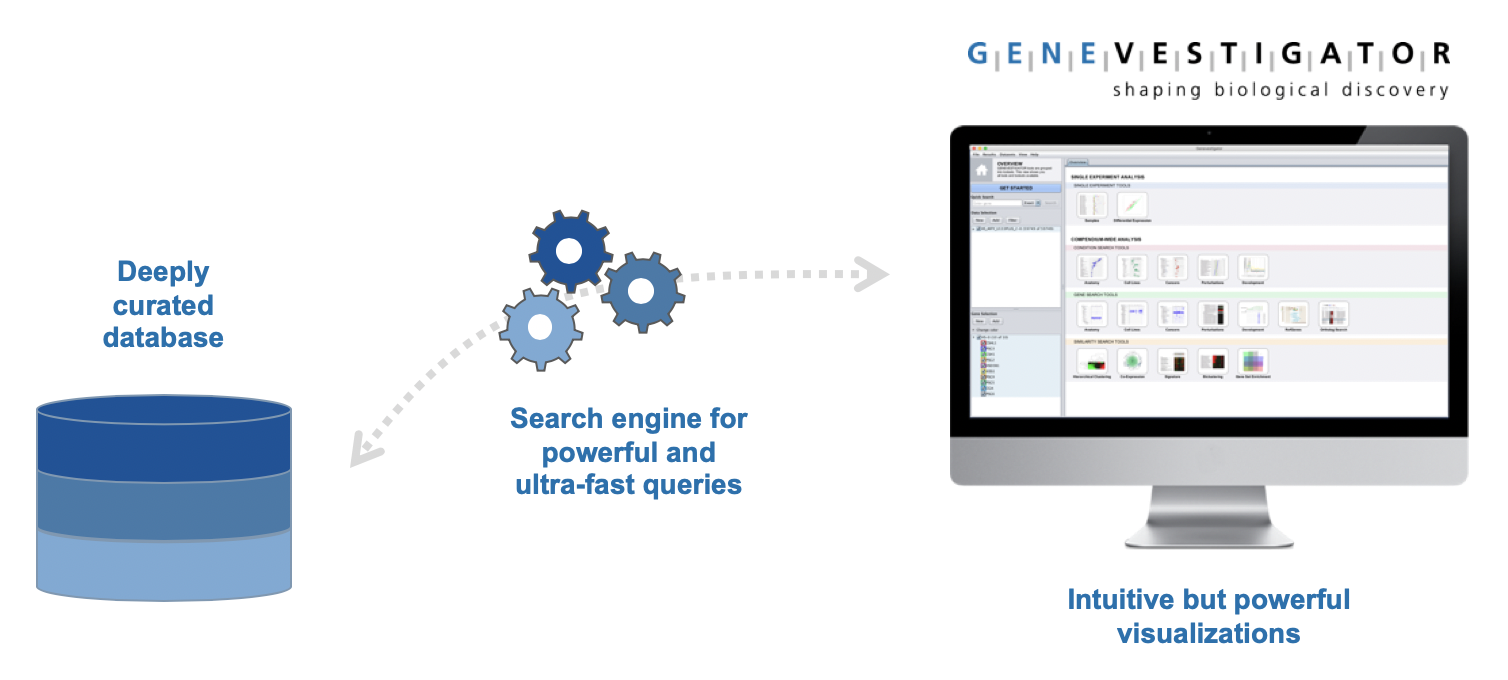 Professionally curated content
All data available through GENEVESTIGATOR® is thoroughly curated by domain experts.
All experiments are curated by PhD-level domain experts
Strict quality assessment to eliminate low quality studies
Use of controlled vocabularies to describe patient and sample properties
Extensive annotation of all experiment and sample descriptions
Tools every scientist deserves
GENEVESTIGATOR® was designed to serve the needs of biologists without bioinformatics experience, as well as advanced bioinformaticians and statisticians needing high quality, deeply curated transcriptomic data for their analysis needs.
Powerful compendium-wide analytics with robust statistics
Easy tools for instant analysis of thousands of studies
Elegant and informative graphical visualizations
Workflows designed by biologists for biologists
Taking your research to the next level
Our high quality content and innovative tools help you speed up your research by:
Improved interpretation of your results by bringing them into context
More effective drug discovery thanks to more informed decisions
Save time and money on integrating curated public data

See GENEVESTIGATOR® website for more details.